02.05.2005: Jana at basecamp again
Jana and our sherpa Kami Shingi did not try to make radio contact because they were in the icefall at standard radio time. Because every retardation within the icefall can be dangerous, they abandoned to turn on the radio. Janas descent was not due to the bad weather. She had to inject herself with Dexamethasone in order to supress an developing brain edema. An immediate descent was not possible due to the ugly weather. It was not before the sunday afternoon when a descent appeared possible to them. Due to Janas AMS, the descent was slow. Lakpa and me (Olaf) ascended towards them in order to assist and bring tea for them but Jana managed the way herself.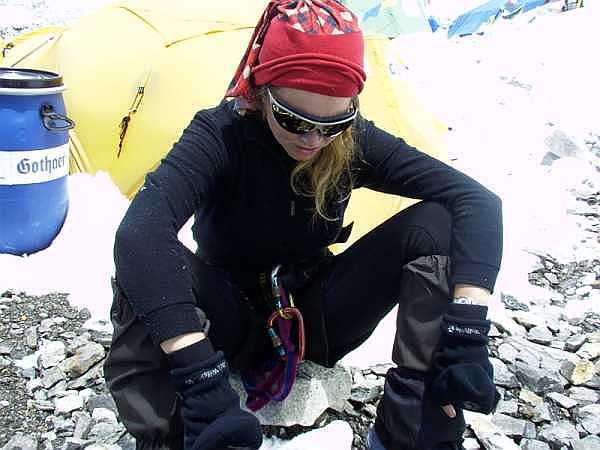 We were lucky that our worries for Jana are gone. Although she was quit exhausted, she got to care for Thomas who seems to have an serious virus infection. Jana tried to draw a reasonable diagnosis with her limited equipment.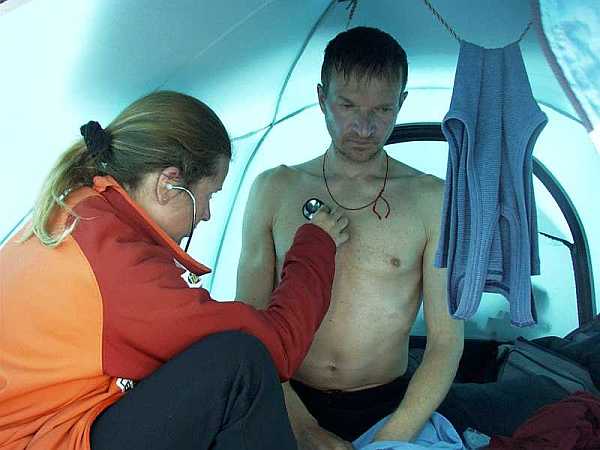 One problem is that Infections at high altitudes are in part caused by a suppression of the immune system. Therefore we put into consideration a descent to lower altitudes. Thomas want to wait a little an draw the decision tomorrow. For sure, he will not take part in the next ascent which is scheduled for Monday. Jana has to considerate an interim descent, too. Whether the next ascent can take place depends on the weather and the forecast is frustrating. If any possible, Lakpa and me want to go up to set camp 3.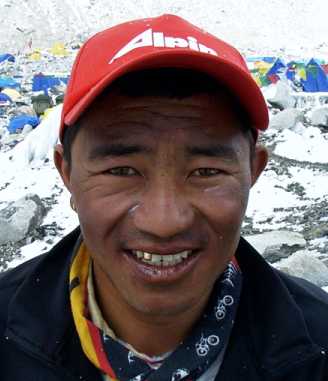 The 28 years old Kami Shingi is a man that is desired by mothers-in-law: Strong, lighthearted and clever.

The heroe of the last Sunday is Kami Shingi. He have supported Jana, cooked for her and led her through the icefall.